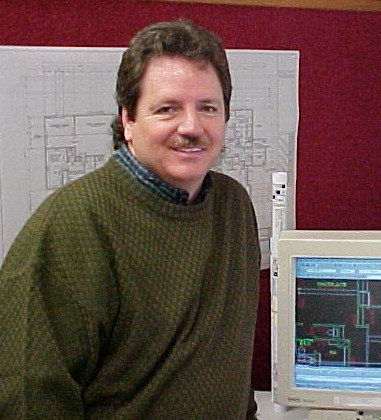 James Richard "Rick" Remore AIA – President
Lakeway: (512) 328-8581
Cell: (512) 658-0811
TBAE License # 13360
remore@venturefour.com


Rick is a long time Austinite who moved to Austin while still in high school. After traveling the world with his parents compliments of the Air Force, he decided to call Austin home. A graduate of the School of Architecture at University of Texas at Austin, he began his career drafting custom homes at Architects International and quickly moved into a design and management position. He became project manager at Les Ellason and Associates where he supervised both light commercial and custom residential projects.  As project manager for Brandt Engineering he specialized in commercial tenant finish-out.  After receiving his license he and Craig re-organized the firm they had worked with the last few years and became the original partners at Venture Four Architects in 1990. His home in Lakeway won a national award in 1993 for energy efficiency.
---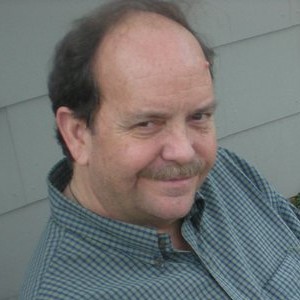 E. Craig Kanewske AIA -Vice president
Austin: (512) 481-1881
Cell: (512) 658-0813
TBAE License # 13315
kanewske@venturefour.com


Craig studied architecture at the University of Texas.  He began his career drafting duplexes for Southwest Design Associates.  As branch manager of Jan Grierson Inc. Architects he designed numerous multifamily, planned unit development projects and custom residences in the United States, Mexico and Saudi Arabia.  At R.M. Brown and Associates he designed numerous custom and speculative residences.  As founding principal of Venture Four Architects he has produced a variety of industrial, office, retail, educational, religious and residential projects throughout Texas.
---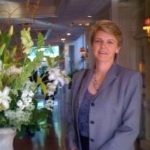 Cindy "Jo" Hill-Cloyd CPBD – Senior Associate
Lakeway: (512) 328-8581
Cell: (512) 964-4007
cindy@venturefour.com


Cindy began her architectural career at Nashville State in Tennessee, studying Architectural Engineering. After school she headed to Texas as fast as she could, via Virginia, California and Switzerland. Once settled, she set up shop and worked for a few years as a self-employed home designer. Seeking a more professional working environment, she accepted a position as project manager with Venture Four Architects. Over the next 10 years, she took on many new responsibilities of the office including design, production management, human resources, IT, and anything that needed to be done. She became a pivotal member of the Venture Four team.
During the economic downturn of 2008, Cindy left us to join Hobb's Ink in Lakeway, where she gained invaluable experience in production management. There she was mentored by the owner and encouraged to take the National Council of Building Design Certification (NCBDC) exams. Cindy was one of the few Texas candidates to pass all nine of her exams on the first attempt. After certification, she became a member of the Texas Institute of Building Design (TIBD) and the American Institute of Building Design (AIBD) where she currently serves on the Codes and Standards committee.
Six years later Cindy returned home and proudly rejoined the Venture Four Architects family, and we look forward to many years of growth and prosperity with Cindy on our team!
---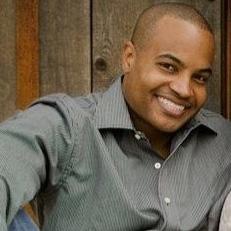 Ken Smith – Senior Associate
 Lakeway: (512) 328-8581
 Cell: (512) 656-1599
ksmith@venturefour.com


Ken Smith began his architectural career as a kitchen and bath designer while finishing school at UTSA. His talents were quickly noticed by renowned firm Bloodgood Sharp Busters Architects and Planners(BSB), and he joined their Northern California office as a successful Job Captain in 2001. As a Job Captain for BSB, Ken's clients ranged from national, production home builders to highly stylized multi-million dollar custom homes.
A relocation back to his home state of Texas in 2006 introduced him to the principals at Venture Four Architects, where he joined the firm as a Project Manager. Ken is currently a Senior Associate where he is accountable for new business development and the design of some of Austin's most notable homes in prestigious neighborhoods. His clients range from production style to ultra luxury, custom home builders. Ken's deep experience with remodels gives him a keen eye for the most effective and maximized use of space. While his vast experience with a broad range of budgets assures all clients receive the most creative and compelling design.
Ken holds a BS in Architecture from The University of Texas at San Antonio.
INTRODUCTION:
Venture Four Architects was founded in 1990 as a full-service Austin architectural firm.  The firm has produced over 800 residences and a variety of commercial building designs in Austin.  The principals contribute over fifty years experience in design, planning,  graphic production, and construction management.
We are a small, energetic, hands-on, architectural firm. Our projects are defined by responsive design and attention to detail. With open-minded principles and adaptable methods, we have produced a wide variety of custom and speculative residences as well as light commercial buildings.  Consistently, our services guarantee:
Teamwork:  At least two consulting staff members work together on all projects to maximize creativity, accuracy, consistency, and on-time delivery. Communication is a significant element in our work.  We support all staff members involved in projects by providing adequate supervision, and detailed project information.
Knowledge:  We maintain a comprehensive understanding of how building industry professionals and related governmental agencies work. All team members are offered up to date training in construction techniques, budgets/costs, building codes, and zoning ordinances. Interviews are conducted regularly with a variety of sources to gather information on the most up-to-date products available.  Our fifty plus years of experience are your most valuable resource.
Quality:   The better the plans the better the outcome. Quality beginning with the design process assures you that we are on board with your vision, and as we produce high-quality plans and specifications, we can be assured the contractor knows exactly what you desire. A high-quality project begins with high-quality planning.
Expertise:  Subcontractors have referred our services because of our accurate, complete and easy-to-read construction documents. We pride ourselves with having the most accurate, complete, and highest quality working drawings available. We are constantly reviewing these standards to improve our drawings for clarity, consistency, and accuracy.
Creativity:  Our philosophy is to realize your vision, based on your concepts and lifestyle, and to exceed your expectations. We believe projects should be inspired by your objectives. Since we want to understand your perspective, we ask a lot of questions…Throughout the design process, our approach is to inquire, investigate and most of all listen.
Commitment: We deliver what we promise. We are committed to producing a quality project on a timely schedule, where the finished project exceeds your expectations and can build within your budget. We have seen too many clients who have traveled this road before only to find they have designed a project which is significantly over their budget.
Satisfaction:  We actively solicit feedback from clients, co-workers, builders, and subcontractors to continually provide superior service. We are constantly looking for new ways to provide the best service possible. We are not satisfied until our customer is satisfied.
An architectural firm offering commercial and residential architecture in Austin, Texas.